Welcome
Anton Gerner is an Australian studio woodworker who designs and hand makes contemporary furniture.
Good design, quality materials and craftsmanship create an object of beauty and comfort that defies fashion trends and outlasts mass-produced pieces.
Studio furniture is an investment that will appreciate over time.
News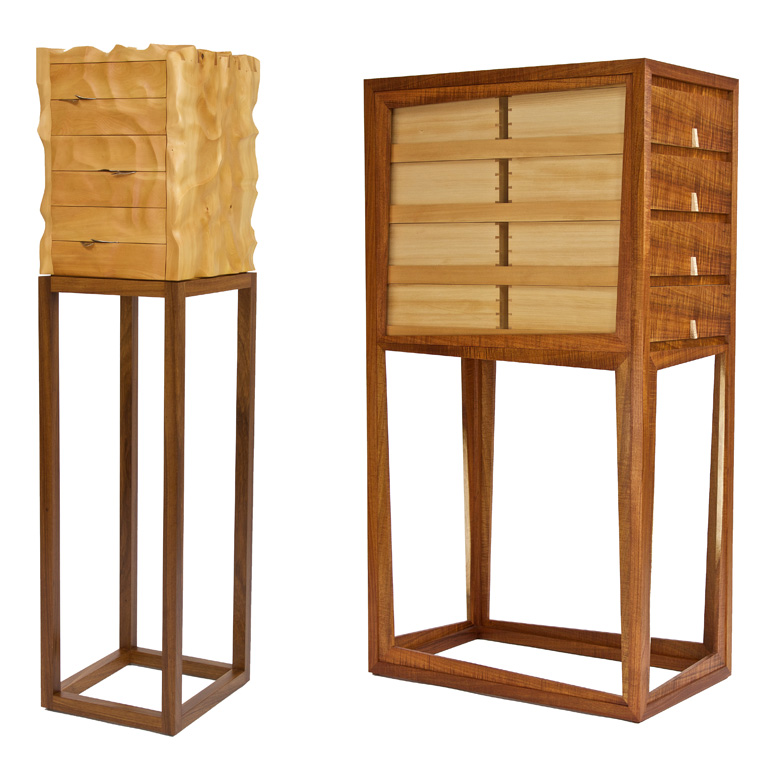 NGV Acquires two pieces
The National Gallery of Victoria has recently acquired the Huon Pine Sculptural Drawers and A Cabinet With No Front Or Back from The Anton Gerner Exhibition for its permanent collection.
To say this is the realisation of a lifelong dream and a career milestone is an understatement.